Planning for the future – Build The Bridge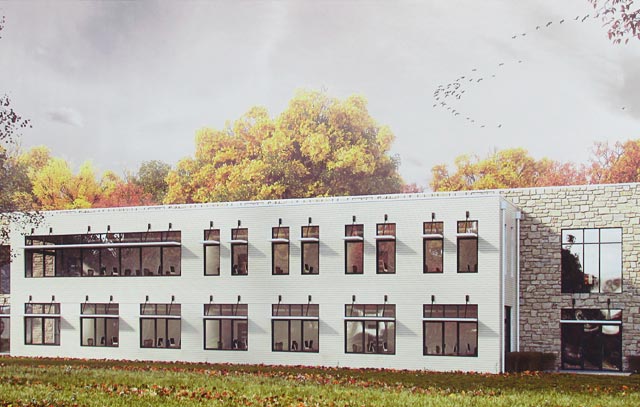 The Bridge Academy was founded on an unwavering belief that children with language-based learning disabilities deserve an educational program that is committed to the success of every student. The students have always come first, and though it may sound like hyperbole, Bridge actually saves lives, empowering students who have often given up on themselves to reach their full potential.
Since 2003, we have been leasing space. As our reputation for excellence has spread throughout the educational community so has our enrollment, with this year's enrollment over capacity and a waiting list for additional students not permitted due to limited space. While we remain committed to maintaining a small class size, our classrooms are bursting at the seams! A new school will allow us to enhance our educational programs and help more students.
Bridge desperately needs more space, and a home of our own
Thanks to the generosity of past donors, we are already on our way. We have purchased the property adjacent to our current location. Now we need to build the new Bridge Academy! With your help we can continue to fulfill the promise of transforming students from those who have known only frustration and failure into those who are confident and primed for success.
Helps us make our dream for a new school a reality
Now it's time to make our dream a reality by creating the campus environment that we know will best serve our students. We need your help to make this dream a reality.
We are currently in Phase II of our Build The Bridge Capital Campaign. This Phase includes renovation of the existing building on our new property that will provide space for student services, including an updated art studio, nurse's office, counselor's office and additional space for student, parent and professional meetings. This phase will also include preparing the infrastructure requirements for the final phase.
Phase III –constructing new classroom space – will begin after successful completion of Phase II.
Would you please consider making a donation to the Build The Bridge campaign? Your investment supports the kind of education Bridge Academy students can't get anywhere else and allows them to bridge the gap between potential and performance. For more information, please contact the school or Jacquelyn Pillsbury, Development Director at 609-538-4831.
Build The Bridge Brochure Build The Bridge Donation Form
Donate Online
One Time Gift
Monthly Donation
Yearly Donation