Orton-Gillingham  Training
Great News! The Bridge Academy has been accepted as an Associate level training site by the Orton-Gillingham Academy. This means that after completing the Associate level training and practicum, the trainee can submit directly to us instead of to the Academy. Our Fellows will approve or defer each application; if there is a problem with your application, the Fellow will work directly with the trainee and the application can be resubmitted at any time. This offers trainees a much more personal experience and flexibility. We are very proud to have been given this accreditation!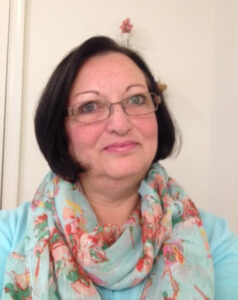 Course Instructors:
Eileen Tresansky, MS Ed
Eileen is a Fellow of the Orton-Gillingham Academy and is also an IDA Certified Dyslexia Therapist. She holds a NJ TOH certificate for K-12 and a Masters in Reading and Literacy, K-6. She has taught in 1:1, small group, and large class settings instructing students as well as teachers. Eileen has over 30 years of experience working with students with dyslexia and other learning differences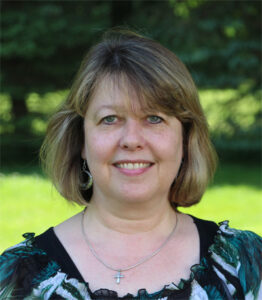 Ann Marie Harshaw is a Fellow of the Orton-Gillingham Academy. She has a B.S. in Elementary Education from the University of Oregon and a M.A. in Learning Disabilities from Teachers College, Columbia University. Ann Marie has taught learning disabled students in both public and private schools for more than 25 years. She is the language arts coordinator at The Bridge Academy, the ONLY New Jersey accredited Orton- Gillingham private school – for students with language-based learning disabilities located in Lawrenceville, NJ.
Cost of these programs includes all materials, including a pre-made binder, sound deck cards and other resources. Payment must be made to ensure place in the course by June 23, 2023.  Cancellations after this date will be refunded minus a $200 administrative fee.
Optional Practicum:  Trainees who want to be certified by the Academy must complete a practicum.  The practicum must be done over a minimum of eight months.  It is an additional fee.  Trainees who complete the practicum increase their skill level as they get feedback on lessons throughout the year.  They also have access to a Fellow and can get any questions answered whenever needed.
For more information, please contact Ann Marie Harshaw at aharshaw@banj.org.
Course Hours:  8:00 am – 3:30 pm EST    All courses are virtual.
ALL COURSES ARE CURRENTLY FULLY ENROLLED.  THANK YOU !
Orton-Gillingham Classroom Educator/Associate Level Part 1 – REGISTRATION CLOSED
Daily from 8:00 am – 3:30 pm
Monday, July 10 to Friday, July 14, 2023
OR
Monday, July 17 to Friday, July 21, 2023
Registration Fee: $1,000.00
The 35-hour virtual course is designed for individuals interested in learning about the Orton-Gillingham approach for use in small groups and/or classroom situations.
The course will cover the following topics:
Principles of instruction in the Orton-Gillingham Approach
Dyslexia and the brain
The Academy structure and requirement
Phonological and phonemic awareness
The motor component
Phonetics and reading fluency
Lesson planning and teaching materials
This course would also benefit those planning on taking the IDA's certification test and ESL teachers.
Orton-Gillingham Classroom Educator/Associate Level 2- REGISTRATION CLOSED
Daily from 8:00 am – 3:30 pm
Monday, July 31-August 4, 2023
Registration Fee: $1,000.00
This 35-hour virtual course is for those individuals who have completed Part 1 of Associate Level training and are interested in working with students in individual sessions twice a week. Completion of this coursework satisfies the 70 hour requirement for coursework at the Associate Level.
Dyslexia and the Orton-Gillingham Approach
Structured literacy instruction using VAKT techniques
Phonology, morphology, and orthography
Vocabulary, fluency, and comprehension
History and structure of the English language
Written expression and grammar
Assessment-based diagnostic and prescriptive teaching
The student profile, lesson planning, and teaching materials