Welcome from Director of Education
Welcome to The Bridge Academy website! Thank you for taking the time to visit our web site and learn more about our school. I am confident you will be impressed!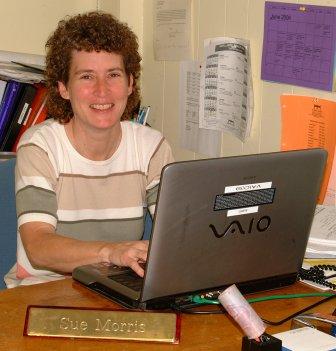 The Bridge Academy is designed to effectively help students "bridge the gap between their potential and performance." Our school is well known and respected for its unique ability to remediate student weaknesses, encourage independent learning strategies, and help maximize academic potential. Students come to our multiple building campus for individualized education, tailored to students with diagnosed learning disabilities such as dyslexia, auditory processing disorder, and attention deficit disorder. Our students are of average to above average intelligence, but thrive and learn best in a more accommodating and nurturing educational setting. Our educational expertise brings students from over 32 different school districts throughout the state of New Jersey and Pennsylvania to access our resources.
The Bridge Academy is the only Orton-Gillingham accredited school in New Jersey and only one in 15 in the United States. This multi-sensory teaching approach, coupled with our low student-teacher ratio of 3:1,  helps ensure that the student's learning potential will be maximized. Our curriculum parallels that of New Jersey's public schools, but the small classes, hands-on techniques, and directly taught organization and study skills help ensure that our students succeed. A hallmark of The Bridge Academy is the commitment, collegiality, and depth of knowledge of the staff and faculty. The teachers consistently show sensitivity and understanding to our students as they learn together.
You'll find The Bridge Academy to be a student centered, academically challenging school with clear expectations and learning foundations. Our teachers take full advantage of our wooded property and stream to design authentic learning experiences for the students. We provide the right environment where students can relax, feel comfortable to take academic risks, and learn. We celebrate each child's talents, successes, and build upon a strong community that includes students, parents, family members, child study team members and professionals.
I encourage you to see our school in action by attending an Open House or visiting the school. You will agree The Bridge Academy is helping students to bridge the gap between their potential and performance.
Susan K. Morris
Principal

"The Bridge Academy has helped transform my son's once broken spirit and lack of self-confidence into a very proud, confident and responsible young student. The dedicated staff makes it possible to truly inspire a love for learning in all of its students."
-Bridge Parent