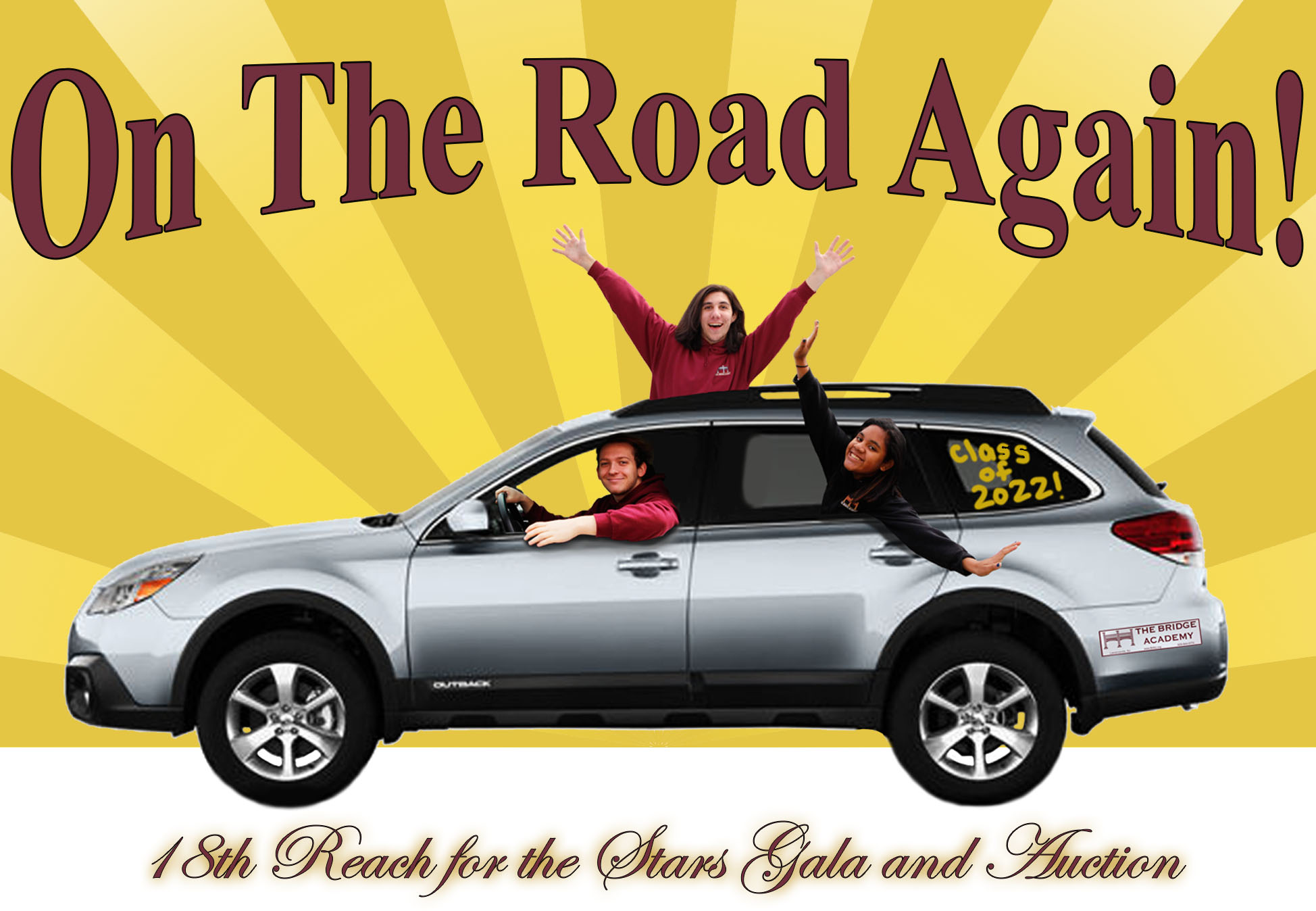 Join us in supporting
The Bridge Academy
On the Road Again Silent and Live Auction
Save the Date!
Time to Party like it is 2019!
Just as we have been committed to in-person instruction since September 2020, we are committed to celebrating our students and alumni in person at our On the Road Again dinner and auction on April 9, 2022 at the Mercer Oaks Golf Club in West Windsor, NJ.
In March 2020, we shifted our 17th gala, Driving to Success, from Mercer Oaks to a virtual event filmed at 1900 Lawrenceville Road. Even though our school was meeting in person, it was not the right time to gather at a dinner. We hope and trust in April we will be comfortable celebrating again in person.
This special evening is a social event, a fundraiser, and most importantly a celebration of our students and our school. As Bridge's largest annual fundraising event, all proceeds benefit our students, teachers, and school. For our event to be successful — we need your help!
There are several ways you can help:
Join the planning committee
We are privileged at The Bridge Academy to have a strong community of supporters in our parents, staff, trustees, and friends. I can't thank you enough for all you do to support our children and our fundraising efforts.
Visit our gala website at one.bidpal.net/bridgeacademy2022/welcome
Reach out to Jacquelyn Pillsbury at jpillsbury@banj.org and at 609/583-4831 for more information or with any questions.