Benjamin Franklin said, "Tell me and I forget, Teach me and I remember,Involve me and I learn."  Our Founding Father's words are just as significant and insightful today as they were in the 1700's!   As a speech and language specialist who teaches students with auditory processing and attention deficits, I know that  "Tell me"  can be such a challenge for so many of our students; however "Teach me" and "Involve me"  through multisensory learning techniques are what we do best at The Bridge Academy.  I have the privilege of working in a school where we employ effective learning strategies on a daily basis across all content areas, as well as in the speech and language program. 
So what does a typical day in Mrs. Kesting's speech room look like?  You may (or may not) be surprised to know that speech therapists do a lot more than just fix speech sounds.   Let me compare my job to my favorite"Everything Cookie."  (Yes, I digress, but if you know me, you will understand the need for a food-related analogy.)  Take your traditional cookie dough batter and add 1 ½ cups of oats (vocabulary building), one cup of chocolate chips(auditory processing), ½ cup of shredded coconut (conversation skills), one cup of dried cherries (organization skills), one cup of toffee pieces (writing skills), one ½ cup of pecans (problem solving and inferencing skills), one teaspoon of cinnamon (growth mindset).  To this mixture add a secret ingredient.  Do you want to know what that ingredient is?  Strategies! Without strategies the cookies will never bake properly.  These strategies consist of a cup of visual aids and other multisensory approaches and two tablespoons of technology. Bake at 350 degrees in a nurturing environment. 
I think you get the idea! Most of my day is spent working on a wide variety of communication areas,resulting in a "cookie" that is bursting with flavor!    
Ben Franklin's quote comes into play in my therapy sessions on a daily basis as I work to effectively tell, teach and involve my students through the use of strategies (that secret ingredient) to help them gain success.  This year I have been focusing on teaching many of my students to use a greater variety of vocabulary in their spoken and written language through a strategy called "Shades of Meaning."   I picked up some paint swatches from the hardware store to demonstrate this concept.  We took common or "weak" words and wrote them on the lightest shade of the swatches. Then we brainstormed similar words that grew in strength, intensity and meaning and wrote them on the darker shades. These visuals are an engaging and effective way to teach my students how to use an assortment of words when expressing ideas.  We also had fun reading all the creative paint colors on the swatches and discussing why they thought the names were fitting. (We discovered that "fudgesicle" is a shade of brown and orange writing paper has shades named "roasted squash"and "apricot honey."  Who knew paint could be so delicious?! )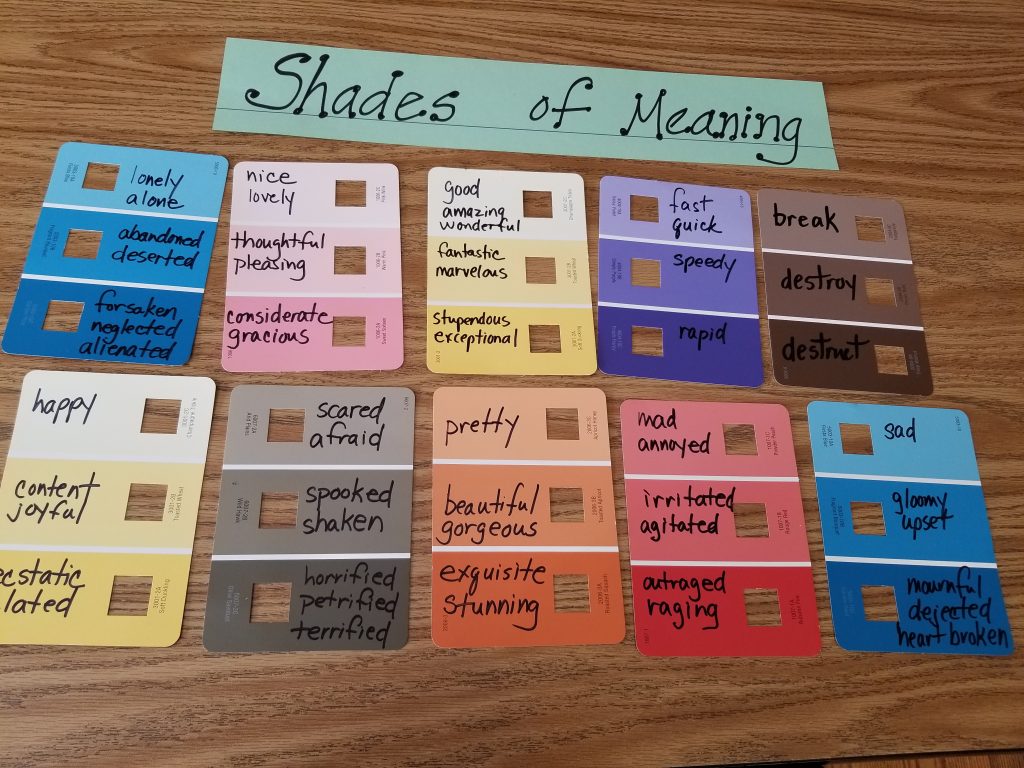 We took the paint swatches and cut them into pieces, mixing them up into a pile and then reassembling them as we practiced using the words in sentence examples.  Teach me and Involve me were definitely alive and well during these activities!  More importantly, my students were motivated and enjoying the learning process.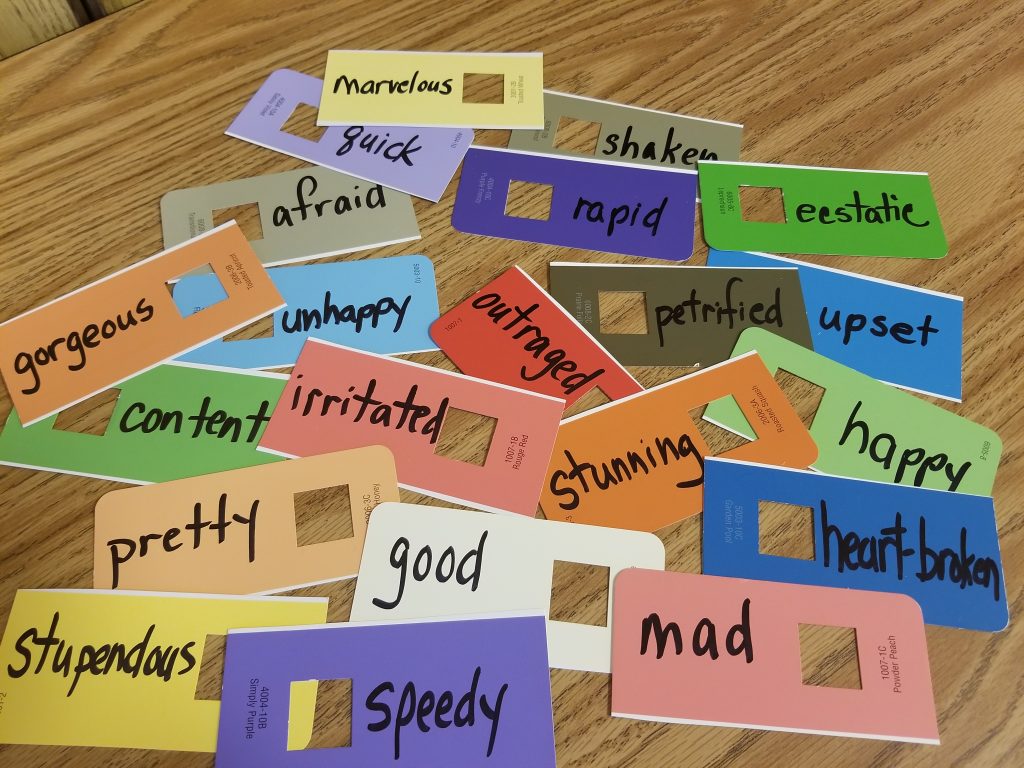 If Ben Franklin were here today, I think he would approve (while enjoying a cookie or two, of course!)   
I couldn't complete this post without sharing my recipe for "Everything Cookies."  Good communication skills never tasted so sweet!  Bon Apetit!
Rose Ann Kesting
Speech-Language Specialist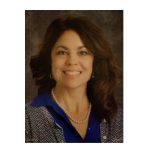 Everything Cookies
Ingredients
1 cup (2 sticks) unsalted butter, softened
1/2 cup granulated sugar
1/2 cup light-brown sugar
2 large eggs
2 teaspoons pure vanilla extract
1 tsp. cinnamon
2 cups all-purpose flour
1 teaspoon baking soda
1/2 teaspoon baking powder
1 teaspoon salt
1 1/2 cups old-fashioned rolled oats
1/2 cup sweetened shredded coconut
1 cup toffee bits (Heath Bar, SKOR)
1 cup roughly chopped dark chocolate
1 cup dried cherries
1 cup chopped pecans or walnuts
DIRECTIONS
Preheat oven to 350 degrees. Line baking sheets with nonstick baking mats or parchment paper.
In the bowl of an electric mixer fitted with the paddle attachment, cream together butter and both sugars. Beat in eggs, one at a time, until well blended. Stir in vanilla.
In a medium bowl, whisk together flour, baking soda, baking powder, cinnamon and salt. With the mixer on low, gradually add to the butter mixture; continue mixing until well combined. Add the oats, coconut, toffee, chocolate, cherries, pecans and mix on low until just combined.
Using a 2-inch ice-cream scoop, drop batter onto prepared baking sheets about 2 inches apart. Press tops down with the bottom of a glass, sprayed with nonstick cooking spray, to flatten cookies evenly. Transfer baking sheets to oven and bake until golden, 12 to 14 minutes.
Let cookies cool on baking sheet for 2 minutes before transferring to a wire rack to cool completely. Makes about 18 cookies.
(Recipe adapted from Martha Stewart)